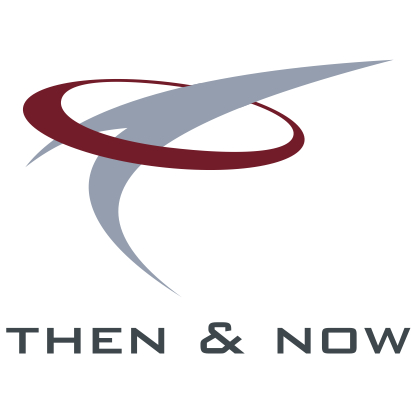 "Bristol 30th of 9th Month 1782
Dear George
Thy letter of the 8th of last 6 Mo: we received which was well pleasing to us to hear of the present good disposition of thy-self and the rest of our late servants, whose welfare and happiness both, here and hereafter, we have much at Heart; but we are sorry to hear of the removal of Poor John Venture and Harry, tho' not without hopes of their partaking of that mercy which is extended to all without respect of persons, wheither White or Black: so George, remember what we Write to thee we write to all of you who once called us Master and Mistress, but now you are all free, as far as it is in our power to make you so; Because none are Free indeed except they are Free in Christ; therefore, we admonish you, not as your Master and Mistress, but as your Friends and benefactors, beseeching you to be caucious of your conduct and sircumspect in your behavior to all, that none may accuse you of abusing that Freedom which we in the course of Divine Providence, have been permitted to give you: Remembering also that as Free Men and Women, ye stand accountable for every part of your conduct, and must answer for the same in your own Persons, If you do amiss, in which case the Laws where you are have provided a punishment according to the Nature of the offence, but do well and ye shall have praise of the same. And that you maybe enable to live honestly among Men we have given you our Eastend Plantation in Fathog-Bay with every thing thereunto belonging, which we will endeavor to have secured to you by all lawful ways and Means; that none may deprive you nor your offspring of it, but that you may Freely Cultivate and Improve it to your own benefit and advantage and thereby be provided with a  sufficient subsistence to live comfortably together in all Friendlyness and cordiality assisting each other, that those more advanced in Years may advise the younger and these submitting to the Council of the elder so that good order and harmony may be preserved among you which will assuredly draw down the blessing of the most High: But if you have not wherewithal (money) to cultivate and Improve the plantation yourselves, we advise you to Hire Yourselves for a season to whom you please as also the Plantation if you think it necessary, till you acquire a sufficiency to go on yourselves but in every step you take of this kind allways remember the good of the whole: And as soon as you can make a beginning on the plantation yourselves with Cotton and Provisions we would by all means have you to do it that you may not be scattered and too much divided by endeavor to dwell together and be content with Food and Raiment and a blessing will certainly attend you under the influence of such a disposition. Tell Dorcas Vanterpool we are much obliged to her for her friendly care and attendance of poor John Venture and Harry during their sickness we shall be pleased to hear how you go on by any opportunity, and that you cautiously maintain a good report among the Neighbours, live in love among yourselves, and the peace of him who passeth all understanding will assuredly be with you and yours, which we earnestly desire and pray for being your sincere friends and wellwishers.
Sam.l Nottingham,
Mary Nottingham"
The Nottinghams were, at this time, living permanently in Bristol England since 1778. This letter was written to their "Negro George" As they were very interested in the welfare of their freed slaves. (EARLY HISTORY OF THE BRITISH VIRIGN ISLANDS FROM COLUMBUS TO EMANCIPATION BY VERNON PICKERING – P.125-127)
Today, August 9, 2012, the Festival of Culture and Praise Committee will be having a Celebration Ceremony Commemorating this confirmation letter (Dated Sept 30th, 1782) which freed the slaves of the Nothingham Plantation. "This letter confirmed that Samueal and Mary Nothingham gave the slaves of Nothingham Estate Long Look – this freedom was given on June 30th 1776, by a conveyance, which not only manumitted their slaves but gave them the estate in Long Look to be shared as tenants in common."  (V.Pickering P.126) Today, the Nottingham estate is no longer a property held in common as initially intended by the Nottinghams, but has now been sub-divided and made available to decedents of the Nottinghams slaves.